May 29
No events on calendar today
Dates for Science Camp - TBD
Parent Information Meeting
Day and Time - TBD
5:30 - 6:30pm
Room - TBD
Please join us for a presentation about the student experience at Outdoor School (Science Camp).
Here is your chance to get a glimpse of a typical day at Outdoor School, hear about the staff, and the Science Standards covered, and have your questions answered. Presented by a representative from
Outdoor School.
Parents ONLY, please
5TH GRADE PARENT NIGHT (PARENTS ONLY)
When: Every Thursday - 3-4:00pm
Where: TBD
Details: Free tutoring provided by Scotts Valley High School Students
Starting September. TBD
Bring work to do, a snack, and a book to read.
OPEN TO ALL 3rd, 4th, 5th Graders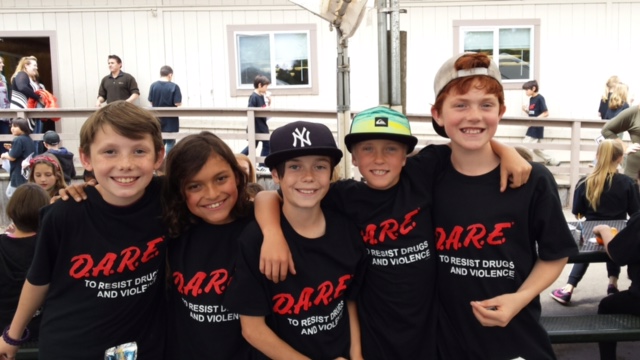 The Scotts Valley Police Department D.A.R.E. program's primary mission is to provide children with the information and skills they need to live drug and violence-free lives. Through D.A.R.E. we establish positive relationships between students and law enforcement, teachers, parents, and other community leaders.
D.A.R.E.'s innovative and highly effective curriculum was developed by Los Angeles Unified School District health education specialists. Our D.A.R.E. officers receive 80 hours of special training to be equipped with all the tools they need to teach a course in drug resistance and violence avoidance techniques.
D.A.R.E. lessons focus on providing accurate information about alcohol and drugs, teaching students decision-making skills, and showing them how to resist peer pressure. Our D.A.R.E. officers give students ideas for alternatives to drug use and violence.
Originally designed for elementary school students, D.A.R.E. has been expanded to reach middle and high school students as well. D.A.R.E. officers from Scotts Valley Police Department currently teach at Baymonte Christian School, Vine Hill School, Brook Knoll School, Scotts Valley Middle School, and Scotts Valley High School.
Our curriculum is open for review to any member of the community. For more information please contact the Scotts Valley Police Department Juvenile Division at (831) 440-5656, or visit the D.A.R.E. website.