WAYS TO HELP YOUR 4TH GRADER SUCCEED!
Read! Encourage your child to read on their own, read to them, and let them see you reading as well! Many children this age still enjoy snuggling up for a good read-aloud, and reading aloud or listening to audio books can be a good way to access the rich ideas and characters in more difficult books.

Practice multiplication facts! It is a lot easier to tackle more difficult math concepts if you are not struggling to remember what is 6 x 7! Multiplication practice doesn't have to involve sitting with worksheets. Chant out the math facts in the car. Practice while shooting free throws or playing catch. Practice anyway that works for you! Multiplication facts up to 10 should be automatic.

Make sure your child gets enough sleep. Limit the use of electronics in the bedroom, and put charging stations for tablets and other devices in the living room, so they don't distract during bedtime. 9-11 hours of sleep is appropriate for school-aged children.
Fourth Grade is the a time of building independence. Students are becoming more confident, fluent readers and are discovering the types of books they truly enjoy. Students also build independence in the writing process. Students will write stories from their own experiences, opinion essays on topics that are important to them, and more.
In math, students will build on their strategies from third grade to solve double-digit multiplication and division problems. Students will also deepen their understanding of fractions and algebraic thinking. Complex problem solving is part of our curriculum all year round. Knowing multiplication facts supports tackling this challenging work.
Hannah Walsh
Sara Deffley
Jacqui Weiss
Katie Blue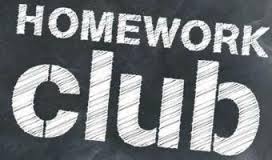 When: Monday and Thursdays
Where: Monday P1 - Ms. Blue's Room and Thursday is P8 - Mrs. Bright's Room.
Details: Free tutoring provided by Scotts Valley High School Students
Days: Monday's and Thursdays
Bring work to do, a snack and a book to read.
OPEN TO ALL 3rd, 4th, 5th Graders