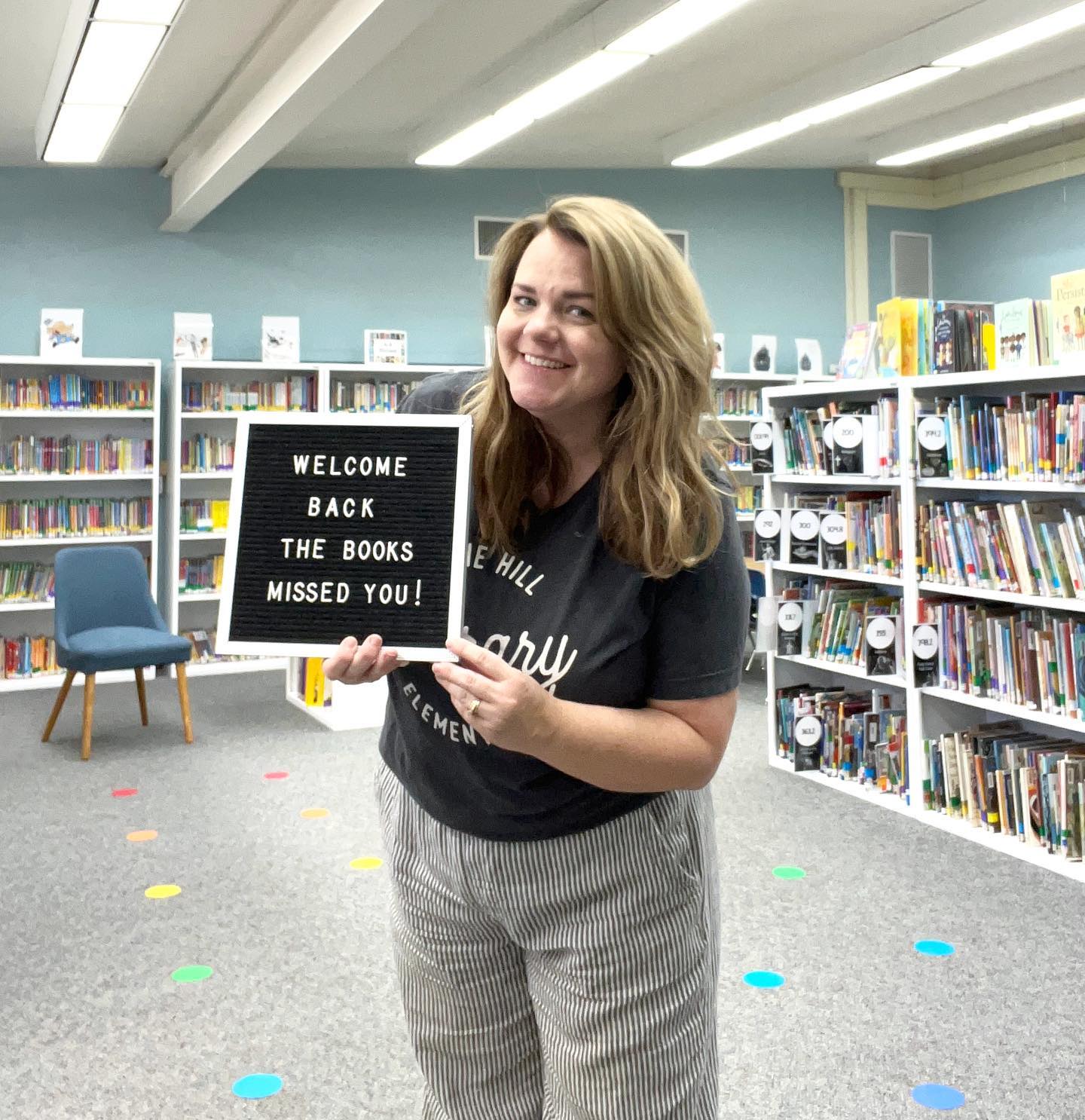 Hello! My name is Nicole Peterson and I'm the librarian here at Vine Hill. My goal is to encourage the love of reading through games, book recommendations, reading challenges, and by providing a diverse collection of books for students to check out.
The library is open for classes TUESDAY-FRIDAY 9am-2pm. We are closed Mondays.
The Library class is 30 minutes. We have a read-aloud plus either a short lesson/video, game, or bookish activity. Students then have about 10-15 minutes to check out books.
CHECKOUT POLICY:
Students will be able to check out books once a week. Their books will be due the same day the following week. For example, if their library day is Tuesday, their books need to be returned or renewed the following Tuesday.
TK–No book checkout. We have storytime plus lessons or games.
Kindergarten—We have a lot to learn about how the library works, so students won't check out books until the end of Sept/early October.
1 book starting in October
2 books starting in March (at the teacher's discretion; you'll be notified of the change )
If students forget their book they can still check out one book and keep it in the classroom. Both books will be due the next week.
1st-4th— 2 books. If students forget one of their two books they can still check out one book.
5th— up to 3 books. If students forget one book they can still check out two. If they forget two, they can check out one.
I will check in with students to see where their books are each week from an overdue list I print out during their library time. I will send reminders home in their Friday Folders when books are 2 weeks past due.
Lost or Damaged Books: If a book is lost or damaged, a bill will go home in their Friday Folders. We accept cash or check payable to Vine Hill. You can also replace lost or damaged books by purchasing used books in good condition from Amazon or thriftbooks.com. I understand accidents happen and I never make a child feel bad about a lost or damaged book. I do like to encourage responsibility. If you have any questions, please email me.
Book Care Tips:
Keep books in their backpacks separate from water bottles.
Keep pets and younger siblings away from books.
Do not read books while eating or drinking.

Book Fairs! Vine Hill has two book fairs each year (Fall and Spring). The Fall Book Fair is in November right after school and during/after parent-teacher conferences. The Spring Book Fair is in May in the evening during Open House. Book fairs are a great way to support the library. We use funds from book sales to purchase new books and supplies. If you are interested in volunteering at the book fair, let me know! If you have high school students they can earn service hours.
Book donations: We gladly accept gently used books.
Wish List: Our library has a wish list for books not available through our book fair. I am constantly trying to curate a diverse collection of books. Thanks for considering!
This is going to be a great year in the library!
Nicole Peterson
Vine Hill Library